The First Impression on Date: What to Wear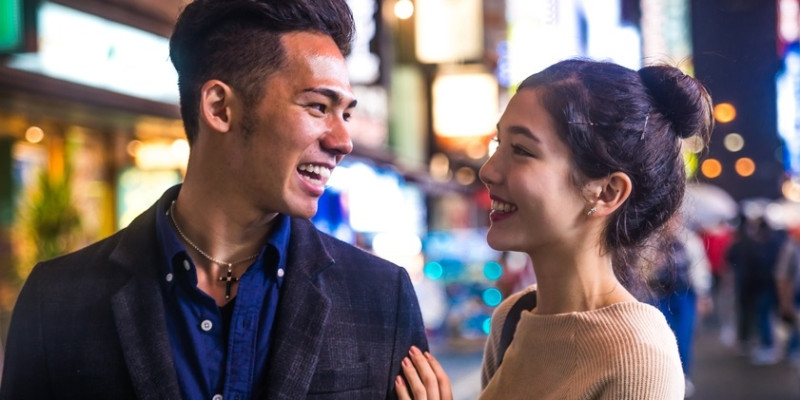 Marilyn Monroe, the fashion icon has very well said: "Give a girl the right shoes and she can conquer the world". But have you ever thought that what if you do not have the right shoes to wear? Will it really mean you have to conquer the walk to your destination? Expectantly no, but how you feel and how you behave definitely gets affected by what you wear.
That's why it is really difficult to decide what to wear on the date which makes you look and feel good. Our thoughts make us feel snowed under the feeling of disaster that could happen if we choose a wrong set of clothes which make us look bad. Ultimately we turn our cupboards inside out to find that right piece which is apt for a date. So whether you will be going on a formal date or just for a cup of coffee, these tips will help you look good.
Wear an outfit which you know looks good on you
It's definitely not an intelligent move to suddenly start matching up to the latest fashion trends, rather you should pick a clothing that you are already familiar with. Just an hour or two before date, it's not a worthy idea to start enhancing your fashion and matching up with the current one trending. Everyone has a selected of selected outfits which they are aware will complement them and they are too comfortable and confident in wearing such outfits. Go for the colors which have already made you earn complements in the past. The most important thing is that you are looking bright and shining with confidence.
Dating Location Definitely Matters
Do keep in concern the location where the date is going to be, before selecting any outfit. It is very obvious that people dress as per the occasion and surroundings. Before picking the outfit, consider where the date is going to be. You surely be having such fashion wears like smart heels that makes you feel too worthy but these might not be the best choice to wear in a romantic wander in Muddy Park which you have chosen as your location for a date. The blisters will not make you concentrate on your date and you will not get to know each other well. If you want your date to be easy going and relaxed, make sure that you are comfortable in what you wear.
Starting with a simple outfit is intelligence
If you find yourself really lost and confused, just go for a simple outfit and then add layers to it. You can choose a pair of simple plain top and jeans of the color that suits you. Then layers could be added either depending upon the type of weather (If it's too hot wear sunglasses or if it's too cold, wear a big coat), or the type of date (if it's a dinner date a smart jacket will work). The more you keep it simple, the less you have to worry about it.
Reflect who you are, don't hide
Don't jump on to the designer pieces simply because you are going on a date, rather choosing an outfit that really defines your personality would be a better option. It has been well said by an author that when people ignore their body/age/situations and just try to ignore or hide their real personality to become trendy or fashionable, that's the time they are doing worst clothing because they are not in their real soul. Try to make your partner fall in love with the real you, by showing them your honest side of the personality, not just to be a fashion statement.
Dressing too smart on the first date is also not a good option
Playing all your aces at once is not at all a good move. Everyone wants to look and dress smarter than usual on their first date to give a good impression. But you should store your pleasantest outfits for further meetings. No one knows where their first date will take them. You may go together in future so some nicest dress should be there with you to keep your impression long lasting.
Wearing an outfit in which you can't even breathe is a wrong choice
Just go for an outfit that is not hindering your normal behavior. This point is more important for those who go on a dinner date but can be applied to others as well. Wearing an outfit in which you are not at all comfortable, neither you can eat nor you can breathe will turn into a disastrous date.
Simply remember that date should be special and memorable for you, so wearing an apt outfit is a must. This will give you a chance to get connected to your partner. Don't consider this as an interview or a business meeting. Feel it as a special event for you and enjoy it to the fullest, else it will last only till two drinks or till dinner.