Advice On What To Wear On First Date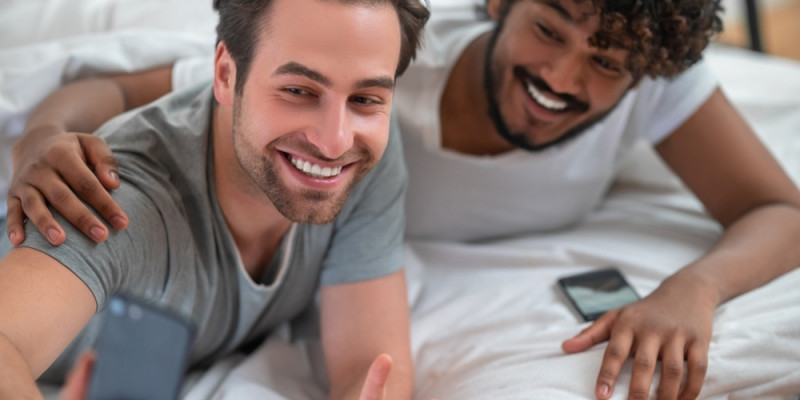 What to wear on first date is the big dilemma that every single person experience at one time. The first impression is important and you should always dress to impress. With proper planning and management, you can always decide the best outfit which makes you feel confident. Dressing up for the first date requires a proper understanding of yourself, partner, meeting place, weather and several other aspects. Below are some guidelines on how to dress up for the first date.
1. Type of Date:
Its always best that you first find out about the date. If the date has been planned by you or mutual efforts, its fine, otherwise you must find the details before you plan your wardrobe. If the first date involves classical dinner, dress in nice and fancy clothes. There are few restaurants that have a dress code. Find out if your date plans to take you to any of these restaurants and dress aptly for the occasion. If the first date involves hiking etc., casual t-shirt and jeans are completely fine.
2. Go shopping:
There is nothing wrong with going shopping before your first date. In fact, it proves that you have made an extra effort and really care about the date as well. Always try few options before you finalize. It's not necessary that you may look nice in something that you had previously thought. It's always best if you can ask some close friend or family member for an honest opinion. Deciding on what to wear on first date requires time, so, do not go shopping at the last moment as it will create more confusion and chaos.
3. Be comfortable:
While you decide what to wear on first date, always remember that the dress should reflect you. You must wear those clothes in which you feel comfortable. Never select the dress on the basis of the likes or dislikes of your date. Your date should accept you as you are and not as someone whom they want. If you don't feel comfortable in wearing tight or low-cut dresses, avoid them. Before you dress up for the first date, find out if the date might involve ballroom dance or something fancy. Make sure that you select the dress in which you feel comfortable in every aspect.
4. Clean and ready to wear outfit:
After you have finalized the dress, keep it clean and ready to wear. If it requires dry-cleaning or ironing, get it done at least 1 day before your first date. If you have bought new clothes or accessories, remember to remove all tags to avoid the embarrassing situation. You must also plan your hairdo/makeup (if any) according to the dress and date night activities. Keep everything ready and practice at least once before your first date.
5. Hair Styling and grooming:
Grooming is as important as your dress for the first date. Pre-date grooming is always advisable for both sexes before the first date. However, do not get involved in any procedure which may result in severe outcome later. Plan your grooming at-least 2 days before the special occasion. This will ensure that even if there are any side-effects or minor accidents (cuts while shaving, allergic reaction etc.), your date will not be compromised.
6. Check the weather:
Weather can spoil your date even after all proper planning. Remember to check the weather before you leave the house. If it's rainy, always carry an extra pair of clothes along with an umbrella. If it's dry and humid, remember to carry a towel to clean yourself before you meet your date. Avoid makeup if the weather is humid as sweat can make you look horrible once the makeup wipes off unevenly from your face. If you want to impress your date, you should carry an umbrella (if raining) for him or her too. This extra effort will surely impress your date.
7. Wardrobe pitfalls and getting ready:
Take a shower before the date and take sufficient time to get ready. There are chances that your button falls off or the zipper gets stuck. Do not panic under any circumstance and take proper corrective steps. When you are meeting your date for the first time, smelling good is equally important. Putting little perfume or deodorant is recommended, but not in excess. Also, make sure that your date isn't allergic to the perfumes (before the first date).
Wrapping up:
If you are really interested in impressing your significant other on the first date itself, you will have to make an extra effort. Almost 90 percent of the people know if there will be a second date or not on the first date itself. Above guidelines will surely help you in deciding what to wear on the first date.