Dos And Don'ts On The First Date That Everyone Should Know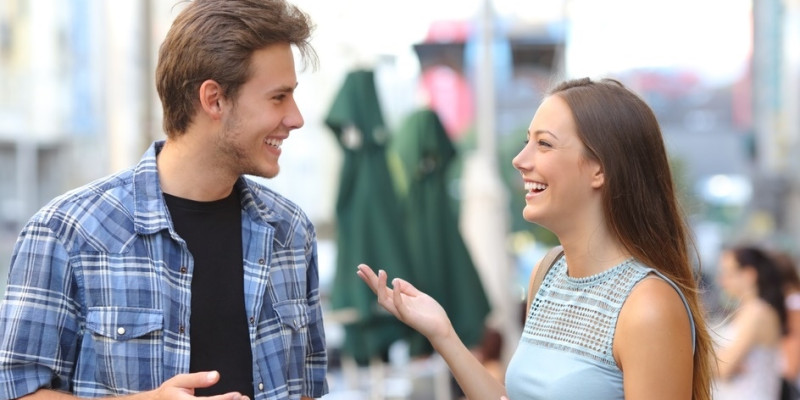 A first date can be a little scary and nerve-wracking. You have high hopes and want to impress your significant other but want to be calm and relaxed at the same time. The big question that comes to mind is how to deal with the anxiety that comes inevitably with the first date territory. It may sound cliché but being honest is the best advice to anyone who is planning for the first date. In order to ease the first date jitters, here are some guidelines on how to act on a first date.
1. Speak up
Speaking up is the first and foremost part of the date. If your date is planning for a hangout at cocktail lounge and you do not consume alcohol, it will look both strange and stupid. Although it's a common courtesy that you should not meddle with someone plans but the first date is different. The first date is about you and your significant other and it should be a place where both of you should feel comfortable. Similarly, if your date asks about your preferences on menu items, do not simply say that you are comfortable with everything. If you date orders something exceptional that you do not feel comfortable with, it would look foolish on your part.
2. Wear comfortably:
If you are not planning the date, always find out what your date has planned. You should always wear for the occasion and feel comfortable in whatever you are wearing. If your date has planned a hiking, casual outfit is fine. If your date has planned for some high-profile restaurant, find out if the restaurant has some particular dress code. If your date does not agree to discuss the plans, at least find out it's an outdoor or fancy activity so that you can dress aptly.
3. Obsession with appearance:
Although looks matter but conversation and getting to know each other is more important when it comes to a genuine date. Do not waste too much time in the running down the washroom to comb your hair (male and female) or apply lipstick (females). Whatever effort you need to put in your appearance, put that before you meet your date. Make sure that you focus on a solid conversation instead of thinking about your looks. This is also a key point for how to act on a first date.
4. Discuss:
To ensure a healthy conversation, start with simple questions like hobbies, work, favorite team, music etc. Later you may also ask about the family if everything seems working. Topic involving politics, religion, ex, sex etc. should always be avoided on a first date. While you are discussing things with your significant other, make sure to keep your phone on silent mode. Constantly checking the phone or constant beeping is a bona fide deal breaker as it may irritate the other person who is trying to have a genuine talk with you. Also, do not put any update of the date as your active status.
5. Offer to pay:
It has been a usual custom for men to pay on the first date (in fact all dates). However, owing to more significant and powerful role to women in today's scenario, women should also offer to pay for the date. The first date is an opportunity for both of you and both are equally responsible for everything. If your significant other denies payment from you, insist on splitting the cheque. If there is still a problem (esp. in case of men), let him pay and do not argue further. There will several occasions when you can repay in other terms.
6. Do not stalk:
Eagerness to find out more about your date is beneficial but do not be too eager to find out if your date is planning for the next date or not. Even if you had a wonderful time together, this does not mean that there will be next date. Remember that everyone has different preferences which he or she prefers in a dating partner. While some look for serious relationships, others may opt for hookups or a one-night stand. Give sufficient time to one another before you plan for the next date. During this time, do not start stalking your date by visiting his Facebook wall, Instagram pictures, Ex's Instagram pics etc. This will put a negative effect if your date finds out and it may also put an end to the budding relationship.
7. Stay positive:
Even if your date doesn't go well due to bad service, weather or any other reason, always remain positive. This is the best tip for people seeking advice on how to act on the first date. Being positive will automatically alleviate any negative environment and despite all odds, you might have a good time.
Wrapping up:
It is often seen that people boast about themselves to lay a solid foundation for the second date, however, this may not always work. Being honest is one of the most important guidelines for people who are looking for advice on how to act on a first date. Above guidelines will surely help you to understand how to act on a first date.