Ways to Get Him to Call After the First Meeting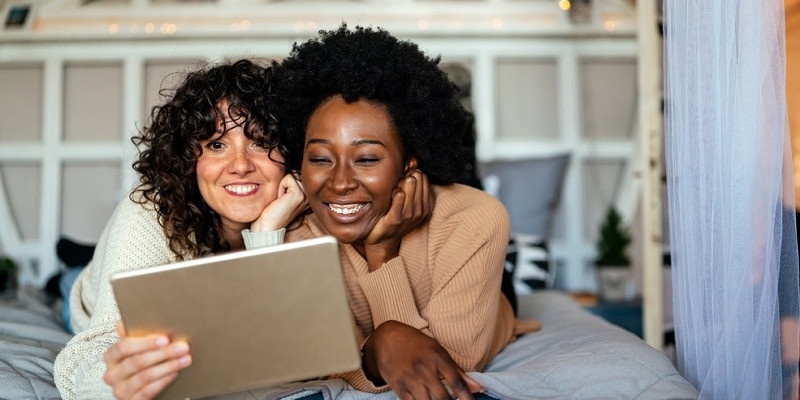 Having dated for the first time, it becomes hard to catch up to the life soon after it but what is more anxious is the reaction regarding the first call after the date. And what if you are the one expecting the call more than the other side? This makes up for the even anxious moment to wait for such a call after the first date. But what if, it is taking too much for him to call you after the first date? It may be that the person on the other side also has the same feelings going over. Check out the some of the things which you might try to let him call you easily. Check it out –
A Hint Might do the trick
After having spent a long time on finding and starting the chat on any of the online dating site, you must want to be pursued by someone rather being the one to chase. You must anxiously be waiting for him to call you after such a lambasting date where he seemed totally interested in you and your charms. But why is he not calling you? Such thoughts might invoke a sense of fear of heartbreak in you and it is the time when you want to call but also want to be called. It might be the similar thought of the person on the other side as well. So, drop a hint. You must find a way to drop the hint on the social platform instead of calling. You might drop a message reading, 'Had a Great time yesterday', wbu?' this might start the conversation and he would feel easy to call you back.
Must Tell him about a Good time
While you drop the hint on a message on the social platform or on a text, you must iterate about how good you felt with the last night during the date. This might instill the good feeling about you in him and he might start to feel well easy to call back in confidence. You must give him the reason to call you back. If you did not feel well with him or the same happened to him, he would never call back. Hence it is important to start the first conversation after the first date in a positive fashion always.
Discuss Your Meeting
While having a chat on the messaging application or on a social media, do mention about the meeting and how he was right about certain things while being funny about all the other. Mention how he was careful about you and how you felt safe with him. Always mention as to why he was different and unique and a class apart from all the other men. Explain to him how you would want to have several meetings with him in the coming future as well. You must also include as to how you two looked together in a good fashion. This will instill confidence in him about you.
Propose the Next Date as well
If he sounds convincing to start the relationship with you, you should be the one telling him for a date next Friday as it would serve the purpose for both of you. The dating world is a two-way process and to have a success in dating, you must seem collaborative and indulging in both the ways. You must have the same feeling as the other side to ride the relationship smoothly like a professional.
We hope the information provided here would be the best for you in all aspects.