Some Common Examples of What Online Dating Scammers Usually Say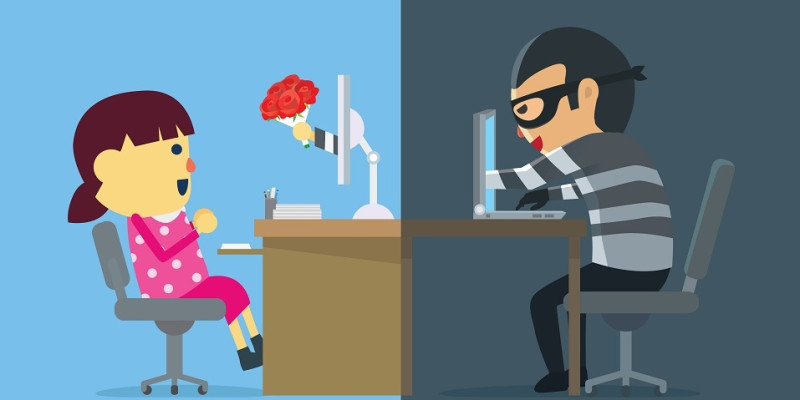 Just as the popularity of social networking and online dating sites has risen so has the rate of romance scams, popularly known as online dating scams. A romance scam is a type of deception where the scammers connect with people on social networking sites and dating sites with the intention to display fake romantic intentions in order to gain trust and then leverage those people's goodwill to get money.
In order to help you get a better idea of what an online scammer sounds and looks like, we have compiled some of the examples of how these romance scammers speak. This will help you identify them quickly. Check these out:
#1 Asks you to have communication with them outside of the dating app you are on
"Good morning… Lovely profile, how are you? I Like your profile. Online I have not met serious men. Are you looking for a serious relationship? How can I contact you on mail? Today i remove my profile. I did not like the site. If you are serious, please contact me at mail. my mail Email@email.com".
#2 Claims to be cancelling their dating app subscription or leaving the app
"hi, how are you? im good. I liked u. What are the plans for the weekend? I want to meet and communicate. I just canceled my subscription so i don't know how long i can message on here. But i would like to get to know you. So if we lose contact here is my email address.Email@email.com I'll wait!"
#3 Offers you more of their pictures in exchange of your contact information
"Hey there! Love the profile and pics. My subscription ends… But you could leave your emall? So that, i could write to you immediately and i send u more my photos. Okay?"
#4 Asks for a serious, long-term relationship just right away
"Hello. How are you doing? I'm new to online dating and I'm yet to know how it works here. I'm looking for a long term and serious relationship. I'll love us to know more about each other and see how things work out between us. I hope you don't mind dropping your mobile number so I can call or text you later. My number is 5555555555 I hope to hear from you soon."
#5 Working outside of your locality or the country
"Am currently on a military deployment in Liberia my last mission having a year to be back before I will relocate to the US also buying a house there soon and that will be a place where the woman I get along with on here will love to spend the rest of her life with me happily."
Wrapping up:
This is such an unfortunate reality and a particularly awful scam. But once you know certain things that these scammers commonly say or do, you can easily identify them and thus can avoid becoming a victim of their trap. These people make a lot of grammar and spelling mistakes, refuse to meet in person and send odd messages trying to pursue a serious romantic relationship just right away. If you come across someone online who displays the above-mentioned behaviors, stop all your communications with the person and report him/her right away!