Things You Need to Consider When Dating an Older Man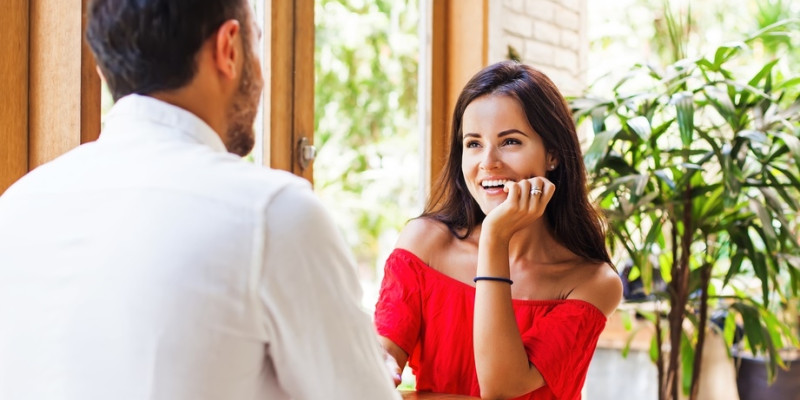 One interesting thing about love is that it often comes from the most surprising places. You never know when you'll find love. Since we are living in a more accepting world today, dating an older man is really not that big a deal anymore. We have actually come to the realization that age is really just a number. So if you are planning to date someone older, here are some of the useful things you need to consider:
Be Yourself
Just to impress him more, do not try to be someone that you are not. Know that there is a reason this man was attracted to you and he wants you. Many a times, in 'younger women-older men relationships', the women start thinking that they need to act more mature and this ultimately makes them to take on a different persona.
Take Things Slow
Just because you are dating a more mature and older man doesn't mean the relationship need to move with speed. So, before you rush into things such as moving in together or marriage, take your time and get to know the person.
Accept His Baggage
Most of the older men often come with some kind of baggage. Whether it's an ex-wife or a few kids, you can either learn to work around it, or let it simply affect your relationship. In order to sustain peace and harmony, you must learn to accept certain things and the same goes for him as well.
Be Appreciative
By the time a man reaches his forties or fifties, there is a good chance that he's been married and divorced. Or at the least, he's had some notable relationships. All men want to feel appreciated. A lot of times you'll get them talking about leaving a previous relationship because they didn't feel appreciated and loved. Make sure to thank him or show him your appreciation if he does something nice for you. You can also reciprocate in some way. It doesn't matter whether it is just a small thing such as changing a light bulb or a big thing like surprising you with an amazing birthday gift.
Don't Be Childish
You might be quite younger than he is and not as mature as him, but know that you are in a mature relationship now. So, always keep this thing in mind.
Be Patient Enough
One of the biggest temptation for most younger women dating older men is the fact that these men tend to be more established. While you initially feel astonished by his fancy home and career, you will quickly realize that he often and must work hard to pay the bills and continue climbing high the corporate ladder. This means that sometimes you and your partner cannot be together every waking moment and almost always less attention for you. If you really want to make the relationship work, you need to be understanding of his time.
Wrapping up:
Dating an older man can be a wonderful experience if treated with mutual respect and dignity. There is no reason a relationship between a younger woman and an older man can't work out as long as both people are happy and enjoy each other's company.